Boardwalk Plaza oceanfront in Rehoboth Beach, Delaware, is Victorian in design, featuring elegantly appointed accommodations, furnished with reproductions and authentic Victorian antiques blended with our modern hotel amenities. Our restaurant, Victoria's, provides room service to our guests, as well as fine dining overlooking the beautiful Atlantic Ocean. Our glass-enclosed, ocean view elevator provides easy access to our custom-designed rooms, some of which are wheelchair accessible.
In-room data phones and high-speed T-1 Internet access keep you in touch with your office and computer systems. Our heated indoor-outdoor spa pool is terrific for the entire family during daytime hours, and in the evening for adults-only relaxation. Below is a list of amenities found throughout the Boardwalk Plaza Hotel.
Standard in all rooms:
Remote Controlled, Color Cable Flat Screen Television
Individually Controlled Heat and Air Conditioning
In-Room Coffee
Microwave
Mini Refrigerator
Private Baths
High Speed T-1 Internet Access
Complimentary WiFi
Room Service
Housekeeping Service
DVD Players
Hair Dryer
Complimentary parking for ONE vehicle (standard-sized space)
Available in some rooms:
Whirlpool Bathtubs
Newspaper Service
Turndown Service
12 Noon Check-Out Time (concierge level)
---
Afternoon Tea
A truly Victorian pastime, afternoon tea is served Monday through Saturday between 3 and 5 p.m. by reservation only (Please make reservations 24 hours in advance, as items are freshly prepared). Select from a variety of fine teas, then sip tea, nibble sweets and tea sandwiches, and enjoy an afternoon's conversation by the sea! $19.95 per person.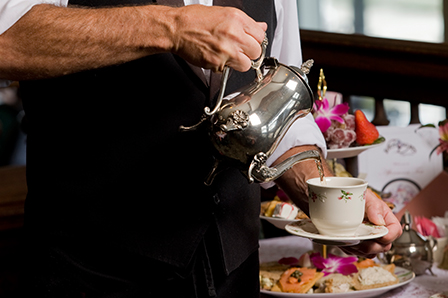 Heated Soaking Pool
Our heated indoor-outdoor soaking pool is terrific for the entire family during daytime hours, and in the evening for adults-only relaxation.
Hours:
10 am until 8 pm ~ open to Adults & Children
8 pm until 9a.m. ~ Adults only ~ "Quiet Time" (poolside cocktails available and whirlpool jets activated)
9 am until 10 am ~ Closed for maintenance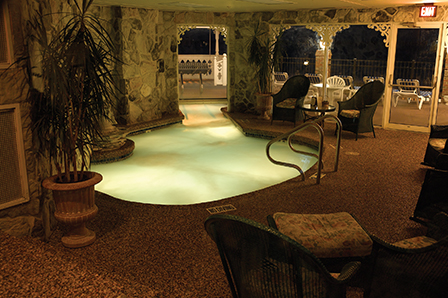 Beach Towel Service
Complimentary beach towels are provided daily during the summer season. Inquire at check-in for beach towel sign out location.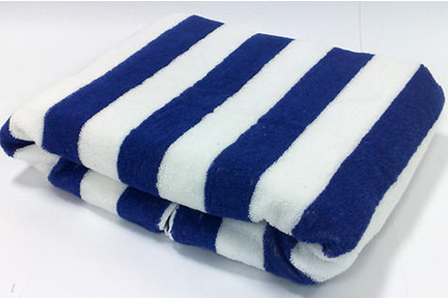 Plaza Point Coffee Shoppe
Located in the south lobby, our own coffee and bake shoppe is an easy and convenient place for you to grab coffee, baked goods, cold beverages and more! Grab something delicious on your way to the beach or boardwalk! Winter Hours: Saturday & Sunday  7 a.m. – 2 p.m.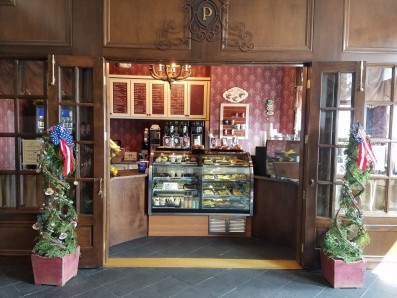 Concierge Level
For adults traveling without children, our keyed-access concierge level offers accommodations enhanced with genteel extras like evening turndown service, the daily newspaper, morning coffee in the garden (during the warmer months), a later checkout time, and use of the private rooftop sundeck and spas.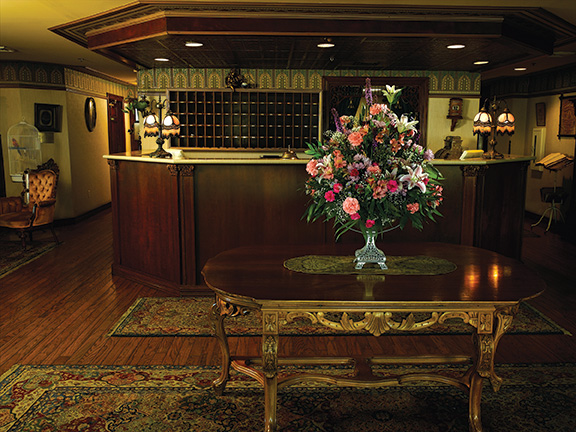 Plaza Pub
Sit up to the bar or relax in a cozy leather chair and enjoy drink specials and tempting bar appetizers. Watch your favorite sports on our plasma flat-screen TV, or just take in the oceanfront view!
LIVE MUSIC! Keith Mack with his guitar on Wednesdays 5 – 8 p.m. and Ed Shockley or Tyler Greene on Thursdays 5 – 8 p.m.     Then, enjoy the piano tunes of Jeff Irwin on Saturday evenings 6 – 10 p.m. and again as a Duo on Sunday during Brunch  11 a.m. – 3 p.m.
Beer, wine, cocktails, pub menu, martinis a specialty!
Happy Hour Monday – Friday from 4 – 6 p.m.
Relax in the pub, or on the boardwalk patio
4pm – 'til ?, 7 Days a Week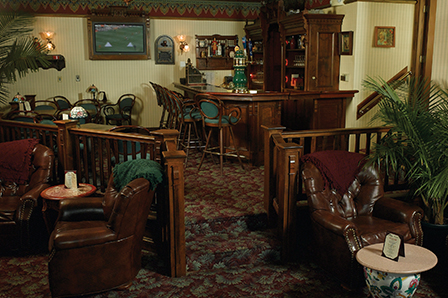 Fitness Room
Our fitness room offers a variety of workout equipment to help you maintain your exercise plan during your stay. (For safety reasons, we respectfully request that children be accompanied by an adult.)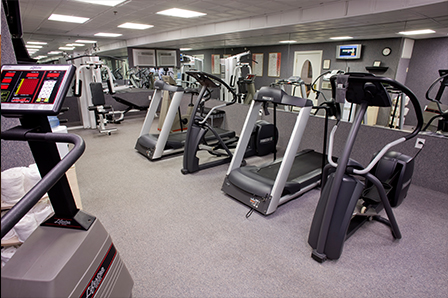 Entertainment
LIVE MUSIC — Autumn 2019 Schedule
Enjoy the fingerstyle guitar and vocals of Keith Mack Wednesdays 5 'til 8 p.m.
Relax with Ed Shockley OR Tyler Greene Thursday 5 'til 8 p.m.
House pianist Jeff Irwin performs Saturday evenings 6 – 10 and again as a Duo during Sunday brunch 11 – 3!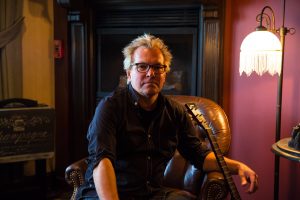 Seasonal Yoga (or Tai Chi) on the Beach
Guests aged 14 and up are invited to join in for instructor-led yoga (Monday through Thursday) or Tai Chi (Fridays) — located on the beach in front of the Boardwalk Plaza Hotel. Monday through Friday, 8:00 a.m. (Weather permitting.  Offered June 17 – September 6, 2019.)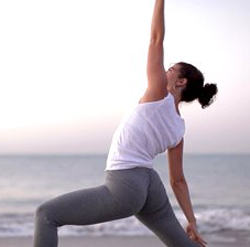 Coin-operated Guest Laundry
The guest laundry is open 24 hours.  Change machine and detergent vending is available.