The moment you step out of the Boardwalk Plaza Hotel and onto the mile-long Rehoboth boardwalk, you'll be welcomed by a lively beach town atmosphere. There are so many fun ice cream shops, unique restaurants, as well as a variety of activities in Rehoboth Beach for the entire family to enjoy. During the evening hours, the boardwalk is well-lit, and you'll be able to hear the live music echoing from the Rehoboth Beach Bandstand. Here are a couple of reasons why exploring the boardwalk will be a must-do while in town!
Delicious Eats
You'll never run out of things to do in Rehoboth Beach while you're on the boardwalk and we should add that it's incredibly family-friendly. When it comes to finding your favorite of cuisine near the Rehoboth boardwalk, you won't have to search long for a flavor you desire. Since you're near the ocean, the seafood is fresh and is clearly a standout. There are pubs, kid-friendly dining locations and of course, we can't leave out the large variety of sweet treats from candy stores to the many ice cream shops. Visit DE Beaches has come up with 25 Great Restaurants to check out, browse the favorite local stops before heading to the boardwalk.
Live Music
Featuring live free entertainment, the Rehoboth Beach Bandstand is a pavilion that features summer concerts every year. You'll hear jazz, rock n' roll, tribute, orchestras and even features the occasional movie. Since the bandstand is centrally located on the boardwalk, you'll be able to hear the music as you walk along; however, there is seating available as well! Check out the full line up of bands with each passing year.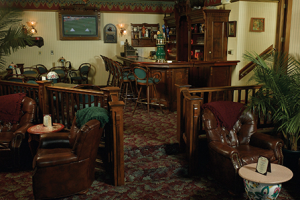 Rehoboth Beachfront Hotels
Your trip wouldn't be complete without looking through the many charming shops located on the boardwalk. While walking, you'll run into t-shirt stores, beach gear, decorative items, gift shops and so much more! The best part about our hotel near the beach is that you'll be within steps of the beautiful shoreline at all times. After a day out, come back to the cozy Plaza Pub to enjoy music, the big game, cocktails or hang out on the boardwalk patio sipping on your favorite martini of choice. Our staff will be readily available at (302) 227-7169 to help answer any questions about your upcoming visit.